Custom placement of Ad-Banners in the leaderboards
GoingGolf offers you an attractive way to refinance your purchase:
Give sponsors the opportunity to present themselves on the leaderboard on the Internet and on the television in the clubhouse with banner ads.
Attention-grabbing banners can be placed around the leaderboard, which you can create and upload yourself.
There are also animated banners possible.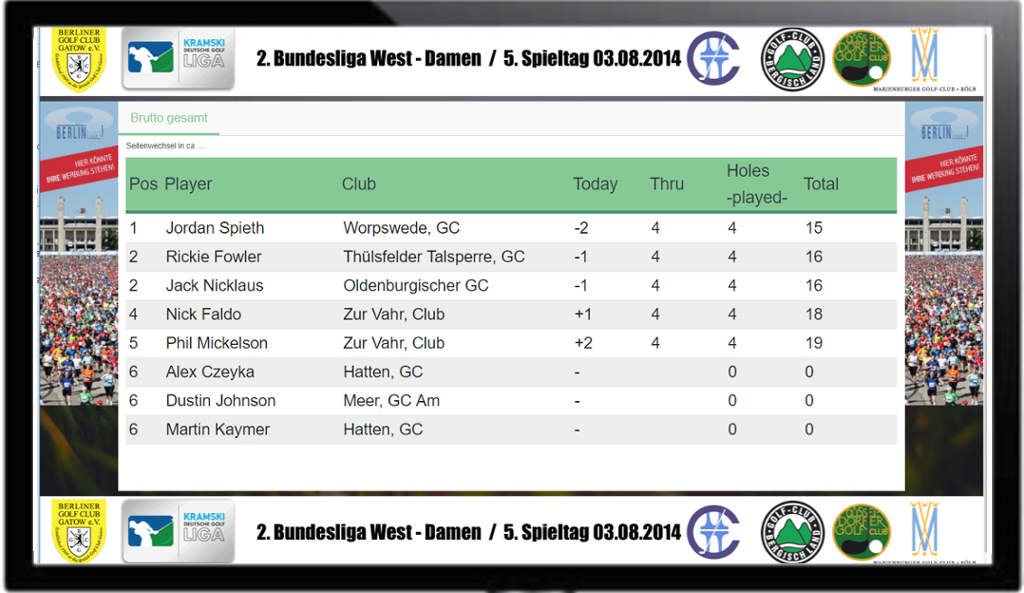 So you can plan the banner area individually and accommodate several sponsoring partners.
In this way, investing with sponsorship partners can make a real money investment in an attractive tournament experience in no time.